Domestic Garden Lawns - Turfing and Seeding
TURFING
Whether your lawn is large or small turfing a lawn can uplift your garden instantly. The landscaping team will transform your garden using high quality seed turf grown especially for domestic family lawns. If you're starting from scratch in the case of a new build, or replacing an old lawn where it is necessary to remove the existing turf, we are happy to complete all of the works and remove any waste at the end of the project.
With over 30 years experience in laying turf, the team have laid thousands of metres in this time in a wide variety of gardens. We boast a range of equipment that will make the work less labour intensive, particularly on larger projects. We normally use 'Landscaping Lawn Turf' from leading industry suppliers, Q Lawn. This high quality is grown on some of the finest soil in the UK from a seed mix specially selected for use in family gardens. Of course, should you wish to specify an alternative turf, the team will happily source and supply this to the project.
On completion of the works, we will provide a lawn care and maintenance guide for customers. We are also happy to provide a separate quotation for the mowing and maintenance of the lawn going forward, ensuring that is stays in good nick year in, year out. Whilst turfing a lawn is a great first step it is important to remember that regular maintenance is the only way to keep it looking good and weed free.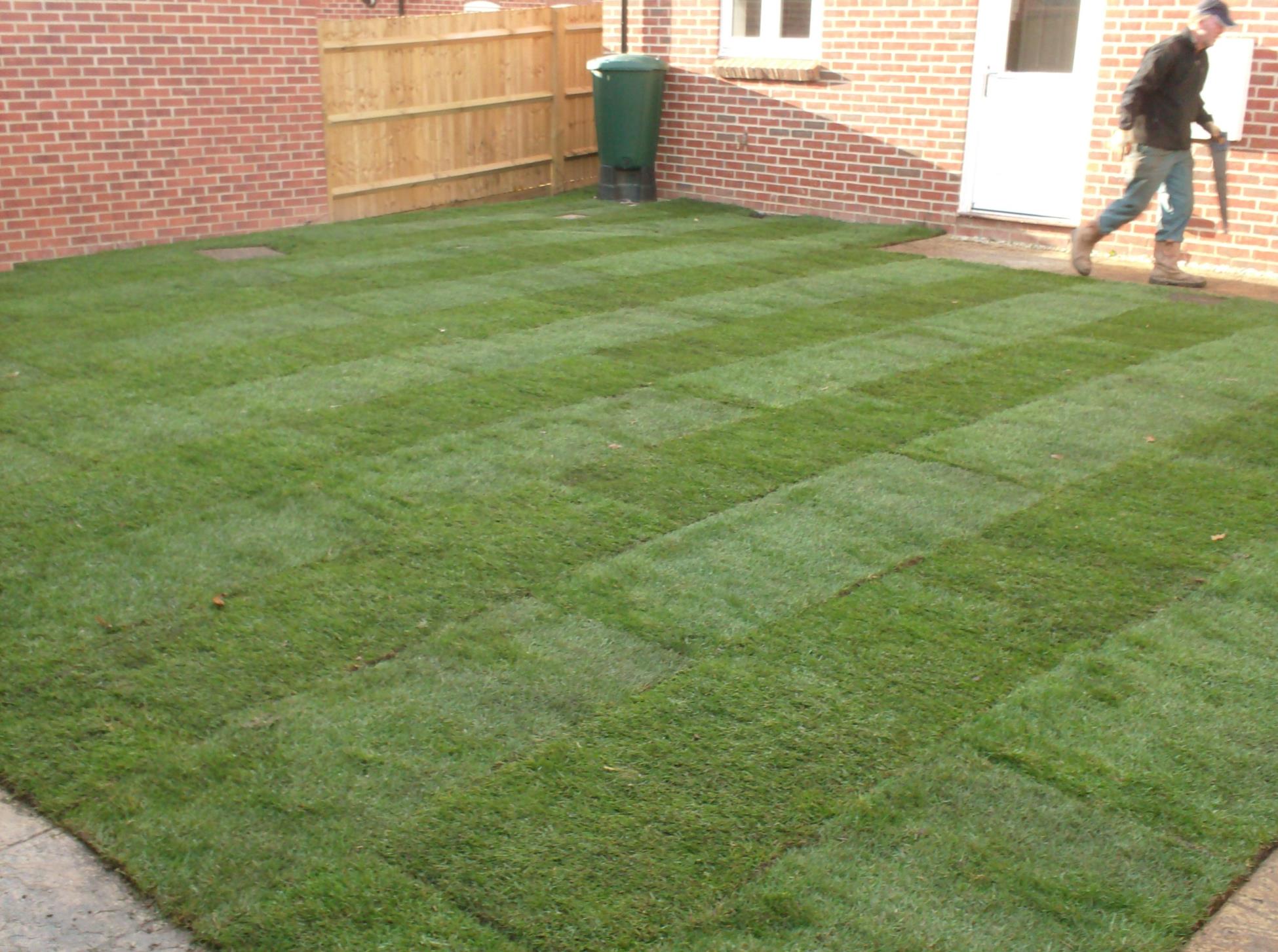 SEEDING
Some customers choose to seed areas as opposed to lay turf, perhaps incorporating 'wild flower' areas within a large garden meadow, for example. The team can prepare seed beds, introduce fertilisers and sow grass seed; the seed blend will depend upon the desired results and future use of the area. Bawden Managed Landscapes work with one of the UK's leading seed houses - DLF Trifolium - for all seeds including wild flower mixes.
On completion of seeding and turfing works we will always return after a short period of time and check the new lawn for any bare areas and re-seed or turf where necessary. At the same time, we will also complete the first cut of the new lawn. This all comes as part of the service we offer, and will not draw up any additional charges. Happy days!
Bawden Manages Landscapes also provide turfing and seeding services to commercial customers; sports clubs, local authorities and more... if you want to find out more, click here to visit our 'Commercial Turfing' page.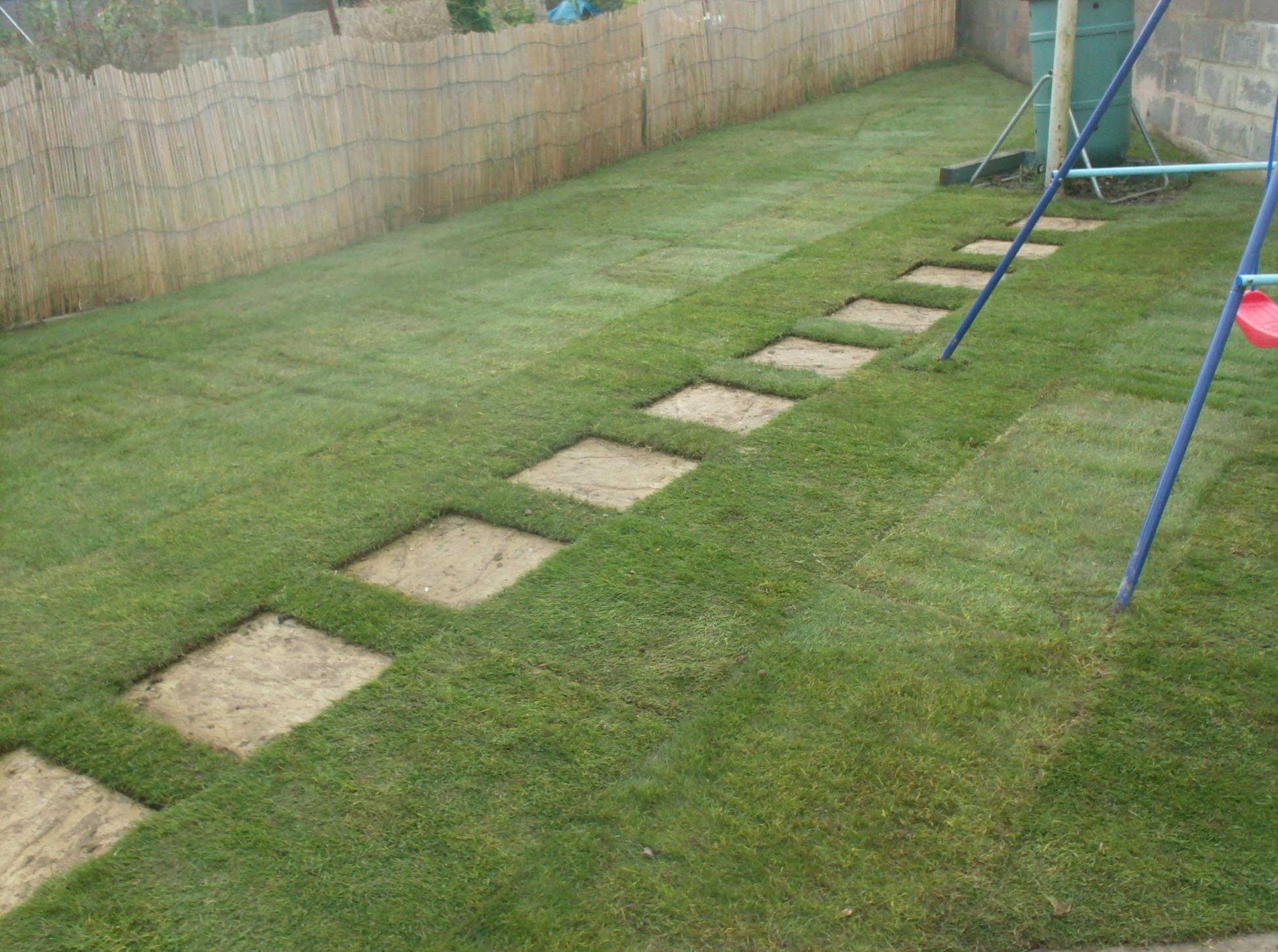 ---
Interested?
Our fully trained staff consistently work to the British Standard for Grounds Maintenance - BS 7370. Accreditation to British Standards ISO 9001, ISO 14001 and OHSAS 18001is maintained by the team here at Bawden Managed Landscapes, and we are a full member of the British Association of Landscape Industries (BALI). The association supports and inspires its members, promoting their professionalism and the benefits of using a BALI Contractor such as Bawden.
If you fancy taking your enquiry one step further and getting in touch to discuss solutions, or just for some advice: